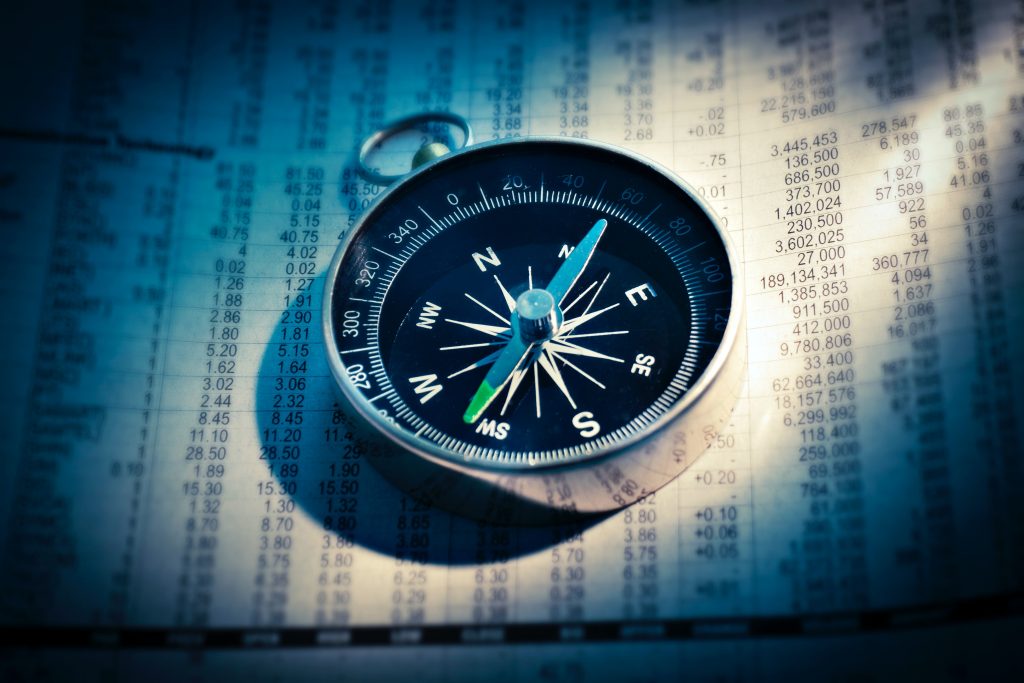 By Jonathan Heagle, CFA®
Most financial advisors begin their career working at a broker-dealer, cold-calling leads, and pitching their products. To survive in the industry, let alone be successful, the ability to attract clients is the single most important characteristic of a young advisor. This is unfortunate, because expertise and the quality of client service are of secondary importance. As an outsider to the private wealth industry, I saw the various contradictions and conflicts of interest that are pervasive. I thought that there must be a better way. This ultimately led to the creation of Mountain Vista Wealth Management, where the focus is on competence and serving the clients' needs first.
Luck Plays A Part
I am not going to tell you that I have always dreamed of becoming a financial advisor. During the college application process, I was unsure of the direction I would take with my studies. I was ultimately offered the opportunity to attend Boston College's Carroll School of Management studying finance. Furthermore, I was invited to join their honors program, which consisted of approximately 35 "talented and highly motivated students." After learning about the program, I decided to follow in my brother's footsteps and pursue a degree in finance at BC.
By my junior year, it was clear that I had made the right choice: I was thriving in the competitive atmosphere and had secured an internship at J.P. Morgan. Over the course of the summer, I got a taste of life in the Big Apple as an analyst for an investment bank. I was mesmerized by the energy of the trading floor and the feeling of being a part of something substantial.
Training Grounds
After graduating magna cum laude in 2001, I was off to Manhattan to make my mark in the financial world. I worked countless weekends, occasionally slept on the floor of a partner's office, and sacrificed my personal life for the benefit of my career. I spent my precious spare time studying and eventually earned the Chartered Financial Analyst® (CFA®) designation. In 2003, my hard work was rewarded and I was hired by Goldman Sachs to work on their mortgage trading desk. This was when my education as an investor really began.
In 2007, when the housing bubble burst, I was working at Goldman Sachs as a subprime mortgage trader. The value of mortgage loans and bonds dropped precipitously, as borrowers stopped paying their mortgages. Fortunately, a large portion of our losses were offset by credit default swaps on mortgage bonds (known as ABX). ABX was an insurance policy against the default of subprime mortgage-backed securities. This position would later be known as "The Big Short," made famous by the movie based upon Michael Lewis' book, but at the time it was just a hedge. When the dust settled, we were one of very few mortgage desks that avoided significant losses during this period. This experience taught me the importance of managing risk and continues to guide me today.
In 2008, I joined the Royal Bank of Canada's proprietary trading group to trade and manage a portfolio of distressed mortgage-backed securities. Like a multi-strategy hedge fund, the department had a diverse group of traders focused on various asset classes and strategies. By working collaboratively with a talented and diverse group, I was not only exposed at a high level to the workings of various markets, but was also able to see how interconnected the financial system is. This experience was formative to the macroeconomic trading style that I bring to Mountain Vista portfolios.
By 2016, my role at RBC had grown to portfolio manager, responsible for a bank portfolio with a value exceeding $3 billion. My day-to-day activities were increasingly focused on business development and management reporting, rather than trading and risk management. It was a fantastic position, but I started to miss the excitement of the markets.
Transitions
My wife introduced me to Santa Barbara and I immediately fell in love. She spent her college years and the following decade here, before moving to Manhattan (where we met). The unique coastline and sparkling Pacific, bordered by the rugged Santa Ynez Mountains, drew me in. We were later married at Ranchos Dos Pueblos. Surrounded by nature and the abundance of outdoor activities, we decided Santa Barbara would be the ideal place to raise our family. After the birth of my daughter, I began considering our future and whether my current direction was the right choice for our growing family. I struggled with finding a way to best utilize my experience while also making a positive impact in my new community. After some soul searching, I decided to embark on what would become Mountain Vista Wealth Management.
What Today Brings
Now I spend my days strategizing with clients so they can best utilize their financial resources to achieve their life goals. Behind the scenes, I employ my years of investing experience to develop and implement portfolio management techniques, aiming to protect and grow my clients' hard-earned savings. It is extremely satisfying to know that I am creating positive change in their financial lives. I want people to experience the freedom and confidence that comes with knowing they are on track toward their goals with a sound financial plan in place.
In the current environment of low bond yields, relatively expensive equity valuations, and erratic price swings, so many people in or near retirement are finding that the strategies that have worked over the last 30 years no longer suit their needs. Looking forward, having an advisor that knows how to navigate these waters is going to be critical. My investment experience allows me to craft customized portfolios to suit each client's needs and goals.
About Mountain Vista
I founded Mountain Vista in early 2017 because I believe the large financial institutions do not provide everyone with the high-quality financial advice they deserve. Mountain Vista is a "fiduciary," which means we are legally obligated to put the needs of our clients first. We are also "fee-only," which means we are only compensated by the fees paid by our clients. By eliminating commission-based compensation, clients can rest assured that recommendations are based upon their suitability rather than our compensation.
Our stated mission is to help individuals and families achieve their future financial goals without sacrificing their current needs and passions. By helping our clients formulate a sound financial plan, they will be more confident that their future financial goals will be achieved.
Start The Conversation
I look forward to connecting with and meeting new people, while discovering ways I may be able to help in their financial journey. If you think Mountain Vista Wealth Management could be a good fit or are curious to learn more, please reach out to me at jon@mountainvistawealth.com or (805) 225-6559. You can also connect with me on LinkedIn. Introductory appointments are always complimentary.